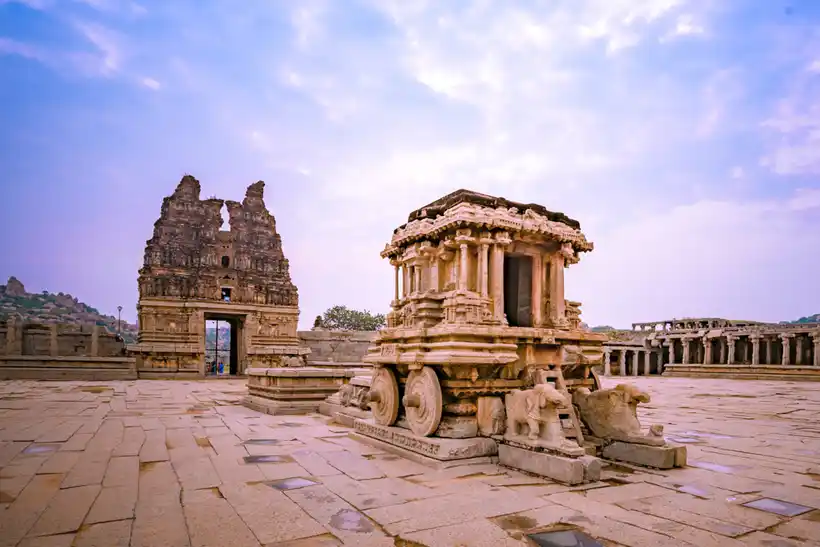 The enigmatic Vittala Temple in Hampi and its musical pillars are one such structure that has fascinated humans from the dawn of time. This temple, which is thought to be the centre of Hampi's attractions, is a masterpiece of grandeur and architecture. Words cannot capture the splendour of this location. Pavilions, halls, and numerous additional temples are located inside the expansive compound of this temple.
Though science and belief are two distinct concepts, they may collide without cause. Scientific discoveries can sometimes encourage belief, although there are no hard and fast rules in this area. We occasionally witness phenomena that defy scientific explanation. The only thing that distinguishes them is mystery.
India, a nation rich in culture and legacy, with a history spanning thousands of years. It was periodically ruled by a large number of kings, who established kingdoms and left a legacy that eventually provided us with the path of an old civilization. Due to its lengthy history, India has acquired numerous magnificent buildings, imposing forts, temples, and palaces that make us gasp upon first glance.
While every one of these structures astounds us with its construction and vast complexity, some equally wow us with its enigmatic character. There are locations in India that defy all known scientific rules and can only exist due to a divine mystery or other non-natural reason. While some people think these are only myths, others don't.
SaReGaMa: The musical pillars of Hampi
Hampi is located in the Karnataka province in south-western India. This ancient city in India is a historical and religious location. Located around 350 kilometres north of Bengaluru, the state capital.
Many people are puzzled by the musical pillars in the Vittala Temple in Hampi. They make music when you tap your fingers on them. The first four notes (svaras) of the Indian classical music standard scale, which is comparable to the Western Do Re Mi Fa (solfège), inspired the name of the pillars, SaReGaMa.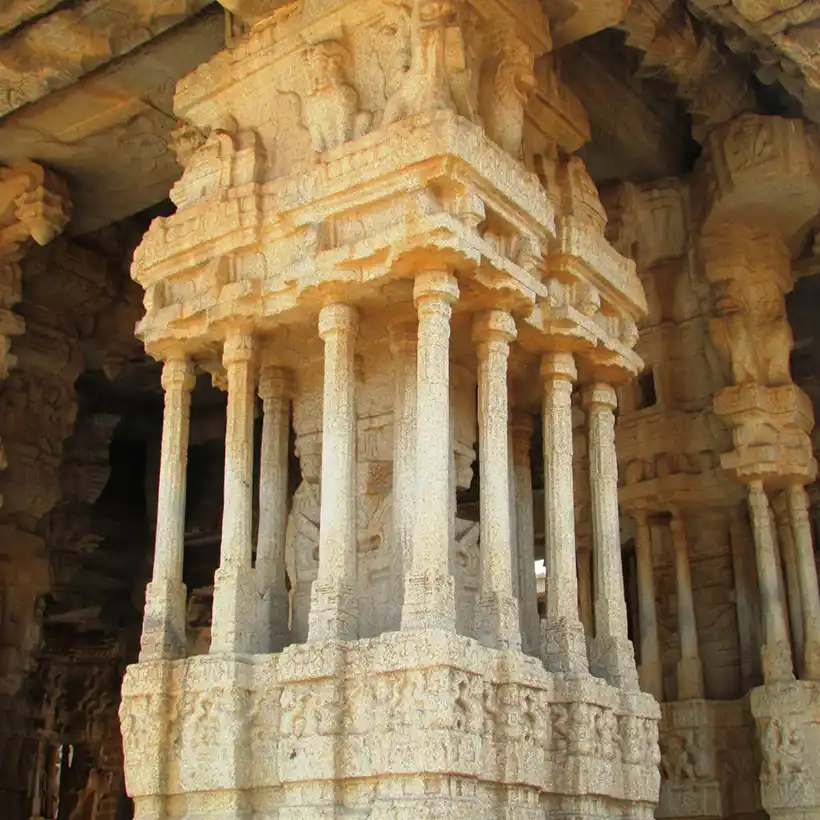 Inside the Vijaya Vittala Temple in Hampi, there are 56 pillars that, when softly tapped, emit ethereal melodic notes. Each pillar is 3.6 meters tall. Together, they support the major feature within the temple complex, the 15th-century "Ranga Mantapa." It resembled an open pavilion and was probably used for dancing and music.
Seven smaller pillars surround the large primary pillars on either side of the room. They all "play" one of the seven notes of the Indian classical music scale. The group of musical pillars are made of enormous resonant stone. They have varying heights and widths to produce the various tones.
The pillars have the appearance of being hollow on the inside. And when they are tapped, they produce a sweet, mild-intensity sound that is reminiscent of musical notes. However, when you look up at them, they also support a massive ceiling. That is too enormous to be supported by hollow pillars.
An exciting transformation in architecture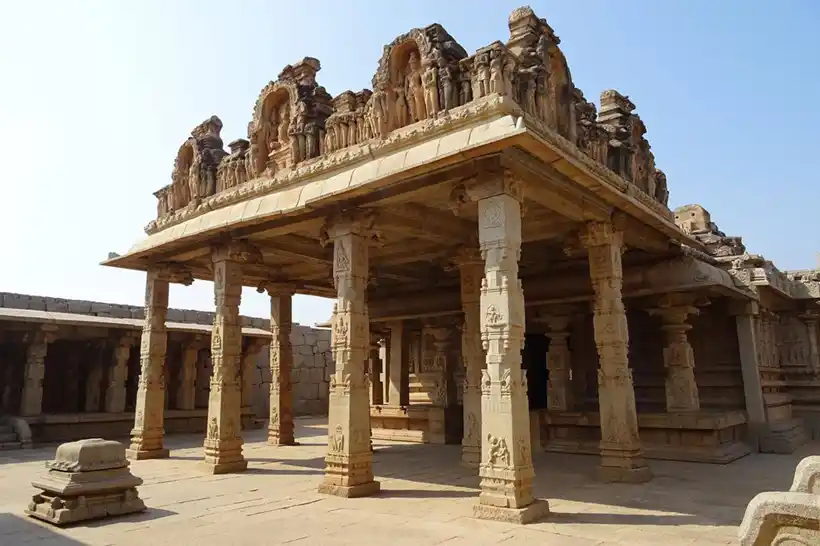 The almost 500-year-old temple's mesmerizing music has drawn visitors to this UNESCO World Heritage Site for years. These melodic pillars can be found in other temples besides Vijaya Vittala. These aesthetically pleasing distinguishing features, symbolised an exciting transformation in architecture. This transformation lasted for about 200 years, from the 14th to the 16th centuries. The pillars are thought to have originally been tapped or even blown into to accompany chants and devotional performances.
Curious visitors eager to hear the musical architecture. In order to protect the stone instruments from further harm, the pillars at Vijaya Vittala are now fenced off. This is a precaution that many temples have taken to safeguard their older structures.
Although the cause of the pillars' rhythmic sound is unknown, that hasn't stopped tourists from being fascinated by them.